… since first weekly measurement on 2011-07-07, i.e. after three weeks.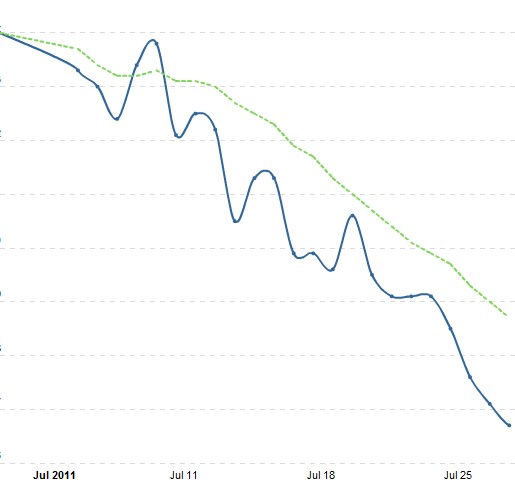 The left side has been cut to protect the guilty numbers. I'll post the full graph when I climbed down that summit on the left side

… oh and the very first number was an estimate after the first measurement on the scale. Leftmost date is 2011-07-02, rightmost is today.
PS: 6.3 kg is approx. 13.9 lbs
I have meanwhile trimmed the graph and left only the numbers from my morning weigh-ins and had to correct the overall loss in this post.